Oct 20, 2023
SEG Solar Made its Debut at the RE+ Florida Exhibition in the Sunshine State
SEG Solar Made its Debut at the RE+Florida Exhibition in the Sunshine State
In the heart of the Sunshine State, SEG Solar (SEG) made a significant debut at the RE+Florida exhibition held at the Broward County Convention Center on October 18th-19th. The event brought together numerous trailblazing companies in the renewable energy sector, along with hundreds of leading suppliers, distributors, renowned experts, and industry thought leaders, converging to exchange insights and forge new business relationships in this vibrant city.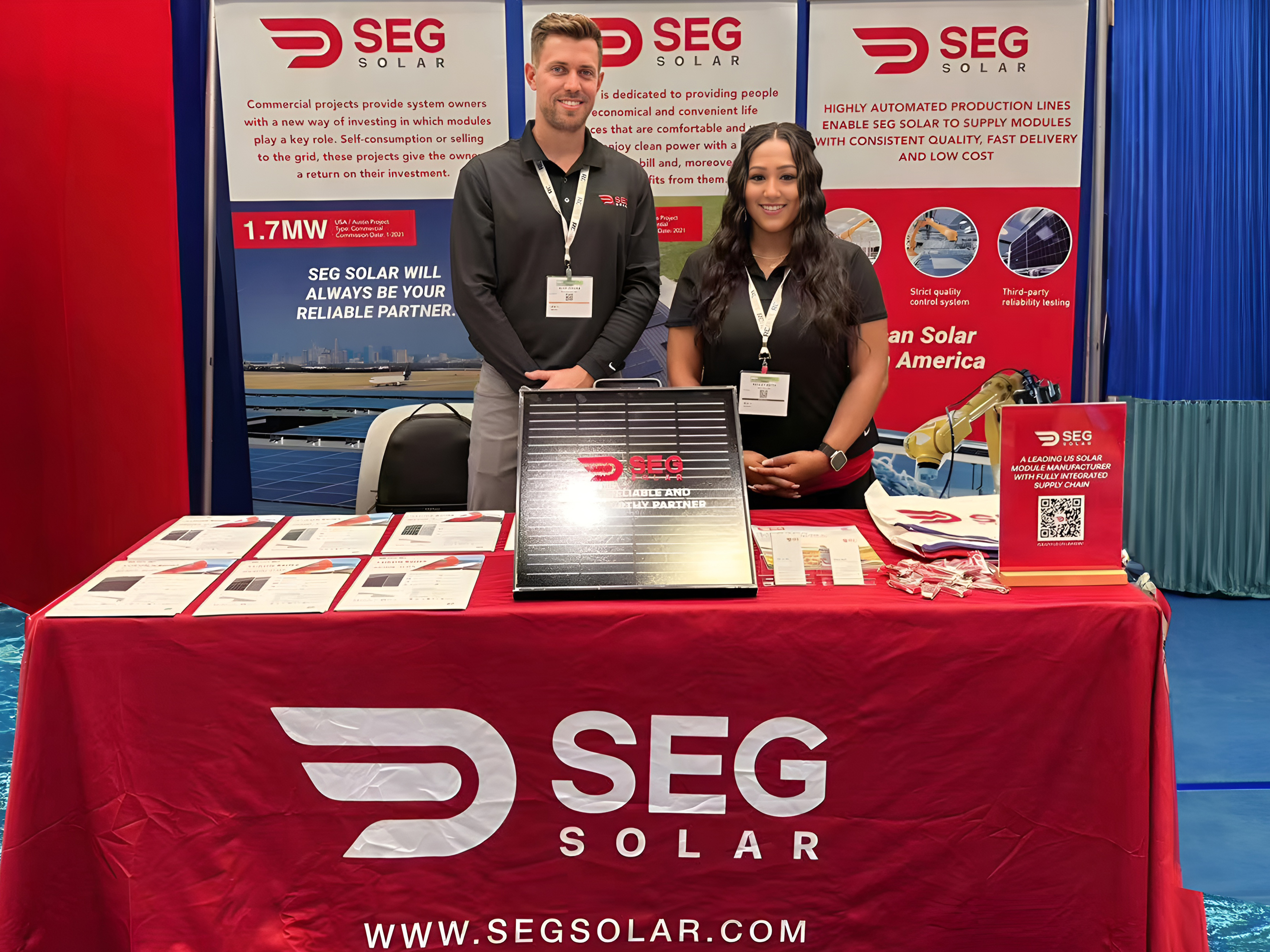 Florida, often referred to as the Sunshine State, stands as one of the most economically thriving states in the U.S., distinguished for its extensive sunshine hours, bolstered by a climate characterized by prolonged summers and mild winters. These factors create an ideal environment for the flourishing solar industry. According to reports by ACP and SEIA, Florida leads the U.S. market and clinched the top spot for renewable energy volume increase in 2023.
As a homegrown American solar company, SEG has firmly established its presence in Florida since 2016. The company successfully launched one of its largest projects to date, a substantial ground-mounted solar plant with a capacity of 60MW, which commenced operations in 2020. This significant project is powered by the highly efficient ZION series modules, well-known for their outstanding performance, minimal customer claims, and extended warranty. While this project stands as a testament to SEG's capabilities, it significantly contributes to advancing clean energy adoption in the region.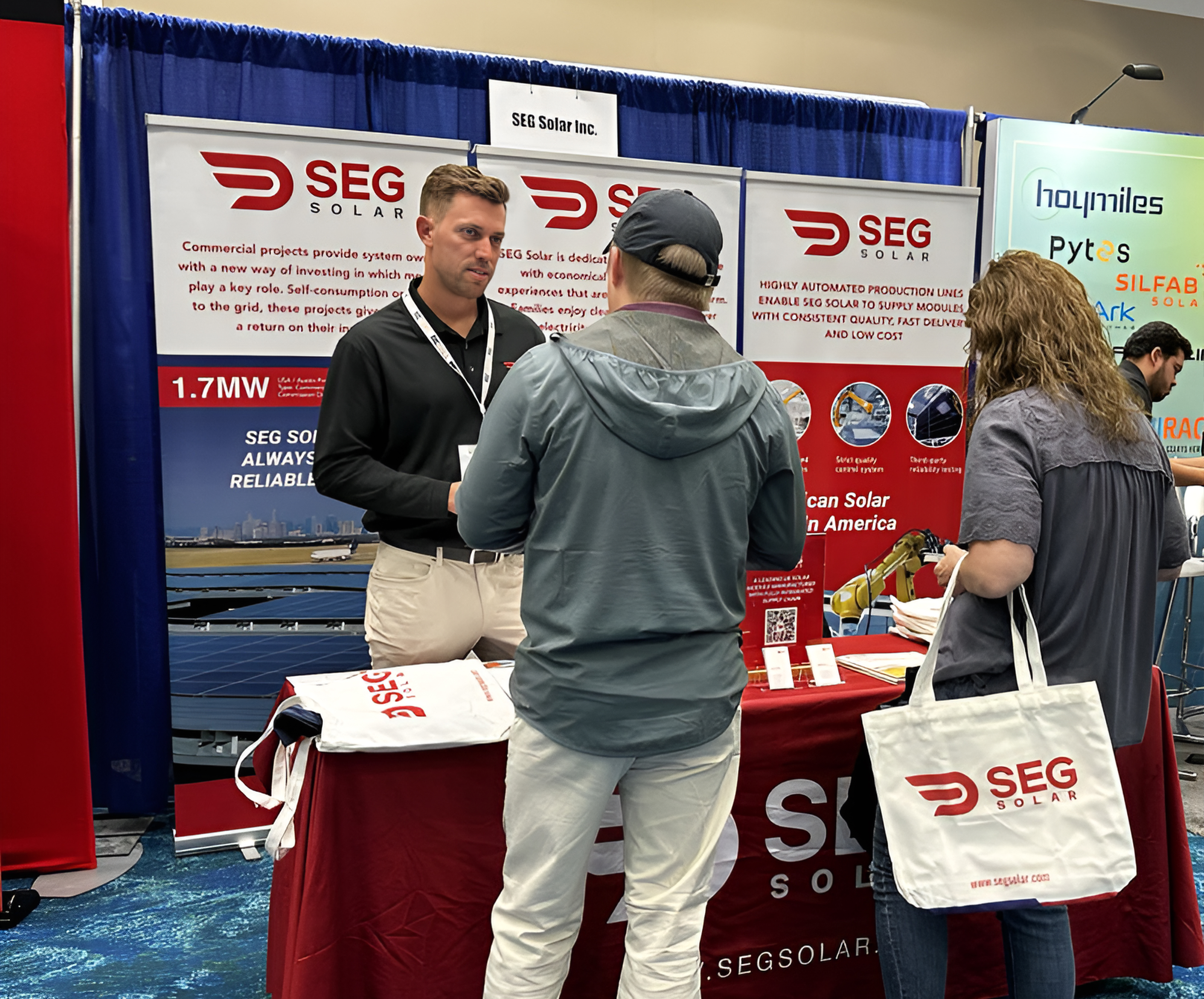 Among the showcased product portfolio previously introduced at the RE+Las Vegas exhibition, YUKON N, and ALPINE series garnered notable attention in Florida during this event. These bifacial modules from both series lead the industry with an impressive 30-year linear power output warranty. Achieving peak efficiency of up to 22.45% and 21.73%, and a maximum power output of 580Wp and 675Wp respectively, these modules are set for production in 2024.
Headquartered in the United States with a global reach, SEG is unwavering in its dedication to driving the transformation of the world's energy landscape and promoting sustainable development. The company is committed to delivering highly effective, clean solar solutions that contribute to the advancement of the clean energy sector.
Founded in 2016 and headquartered in Houston, Texas, SEG Solar is a leading Tier 1 American solar photovoltaic module manufacturer with a complete global supply chain, offering high-quality solar modules. As of the end of 2022, more than 2 GW of SEG modules have been installed in the United States and European markets. The company expects an annual module production capacity exceeding 5.5 GW and cell production capacity of 2 GW by 2024.