Sep 26, 2023
SEG Solar Enters Licensing Agreement with Erthos to Manufacture ErthCompatible™ PV Modules
SEG Solar, Inc. (SEG), a leading American solar module manufacturer, is thrilled to unveil a pivotal moment in its journey—securing an ErthCompatible™ license agreement with US-based Erthos, a trailblazer in solar technology innovation. This agreement empowers SEG Solar to manufacture and provide photovoltaic modules that integrate seamlessly with Earth Mount Solar® PV systems developed by Erthos. This collaboration amplifies SEG's steadfast commitment to advancing innovative solutions in solar technology, driving the world closer to a sustainable future.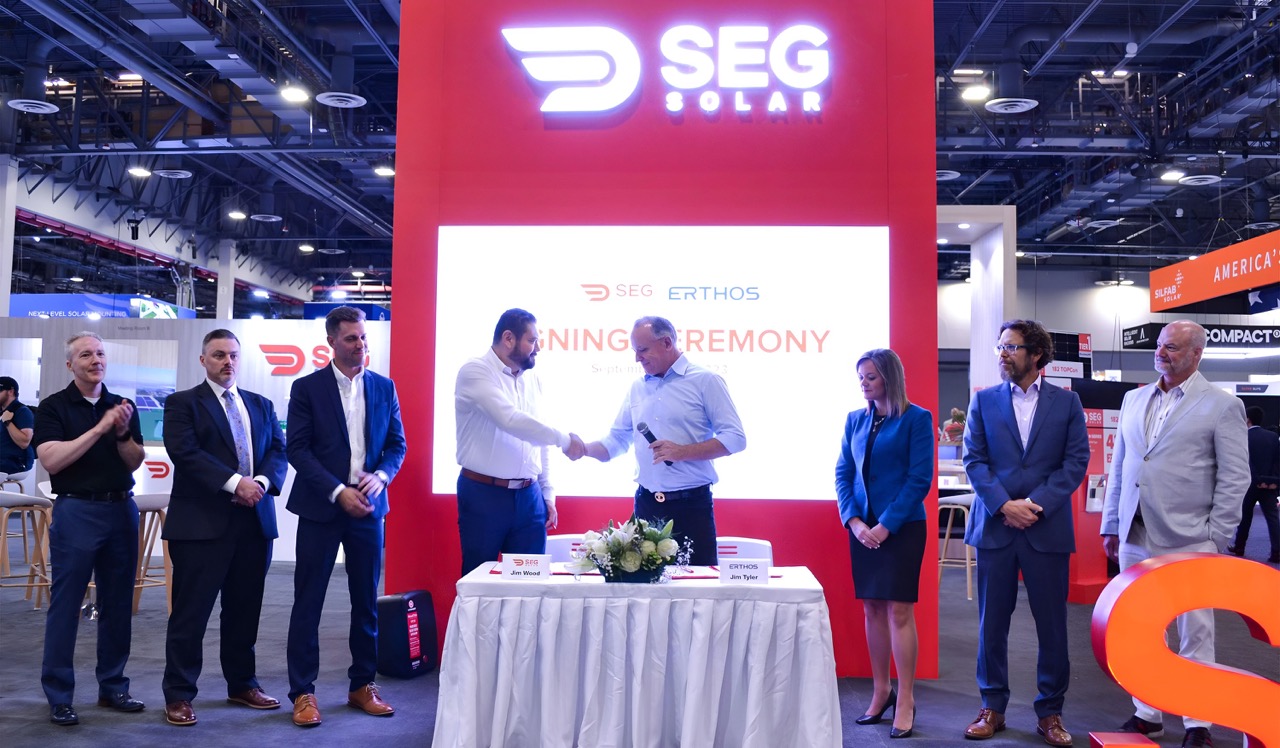 SEG and Erthos Signing Ceremony
Under this agreement, SEG Solar's modules are now available for use on any Erthos project, broadening the market for both companies while meeting the needs of the evolving energy landscape.
Jim Wood, CEO of SEG, expressed his excitement about the collaboration, stating, "Leveraging Erthos's global market expertise and diverse skill set, including strengths in engineering, design, and robotics, will strengthen SEG's competitiveness while accelerating our commitment to sustainable energy solutions in the United States."
Erthos CEO, Jim Tyler, added, "This collaboration creates exciting new opportunities for both companies. Erthos gains a high-quality module manufacturing partner that improves its product offering, while SEG can now sell modules for use in Earth Mount Solar PV projects. Everybody wins, including our clients."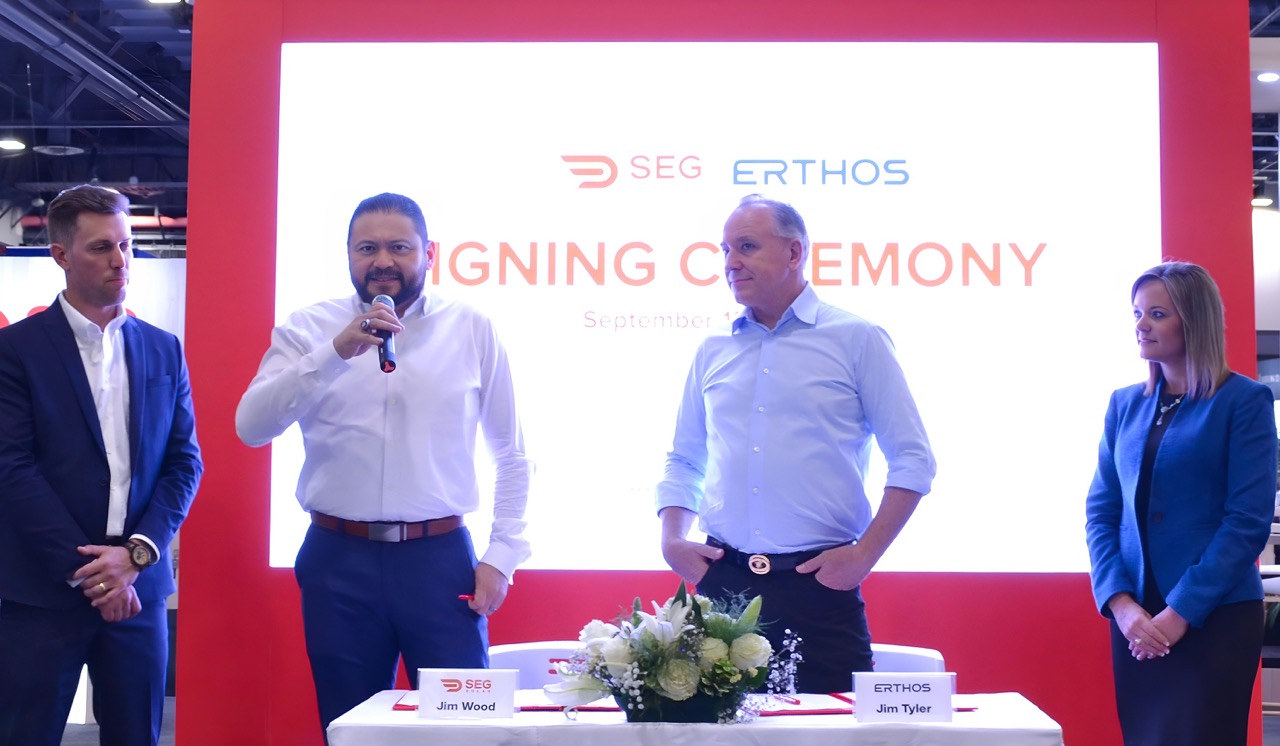 SEG and Erthos Signing Ceremony
This partnership epitomizes the unwavering commitment of both SEG Solar and Erthos to fostering a more sustainable world. United in vision and bolstered by each other's specialized know-how, SEG Solar and Erthos are uniquely positioned to redefine the landscape of solar energy for years to come.
About SEG
Founded in 2016 and headquartered in Houston, Texas, SEG Solar is a leading Tier 1 American solar photovoltaic module manufacturer with a complete global supply chain, offering high-quality solar modules. As of the end of 2022, more than 2 GW of SEG modules have been installed in the United States and European markets. The company expects an annual module production capacity exceeding 5.5 GW and cell production capacity of 2 GW by 2024.
About Erthos
Established in 2019 in Tempe, Arizona, Erthos offers comprehensive solutions designed to significantly reduce the levelized cost of energy (LCOE) for utility-scale solar power plants. With a leadership team hailing from industry giants like Tesla, Intel, and General Electric, Erthos has global market experience spanning from the US to the Pacific.